Emmay Crimped Wire Mesh Co.
It was established in 1999 for the sales and production of crimped wire mesh and machines. Since we began manufacturing these machines in 1999,we have concentrated on developing manufacturing and m arketing of a wide range of crimped wire mesh, such as heavy type crimped wire mesh with thick wires specially for pig breeding and mine development, light type barbecue grill netting and fencings.

We consider it our mission to continue to manufacture rationalizing and labor-saving machinery for crimped wire mesh production and to supply world customers quality crimped wire mesh based on reasonable prices and high reliability. Meeting client needs and closely following market trends, we are committed to providing top quality products at competitive prices through market-oriented business and manufacture with high priority to quality.

General technical information about crimped wire mesh:
About Crimped Wire Mesh
Crimping Styles
Materials Used
Crimped Mesh Types
Features
Major Application

Major crimped mesh products we supply for importers:

Wire Mesh Machine for Crimped Wire Mesh Production:
Semi-automatic Wire Mesh Crimping Machine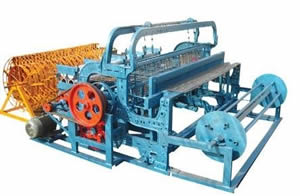 Automatic Wire Mesh Crimping Machine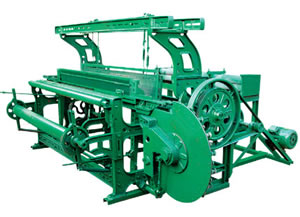 Crimped Wire Mesh Machine for Mining